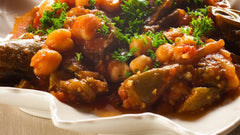 SERVING SIZE:  20
INGREDIENTS:
INSTRUCTIONS:
Preheat oven to 400° F.
Cut each Campfire Griller in 4 pieces equal pieces.
Cut each slice of Breakfast Beef Strip into half.
Wrap each Griller piece with a slice of the cut beef strip.  
Place a toothpick to hold beef strip on the griller.
Place in large baking dish.
Sprinkle with brown sugar
Bake on 400° F for 20 minutes or until beef strips are crisp and grillers are warm in the center.  
Remove from oven and serve.